Ad Pages as low as $250/year

An ad page is like having a Website for your business and can include your company name, address, phone number, email address, Website link, photo or video spot, description of your business/service and a special offer complete with printable coupon. Your page will be indexed by Google and found when people search for your type of business and service. You don't have to do anything. We'll create the page for you with your logo and graphics if you have them.
Opportunity Knocks
You only have one chance to get in on the ground floor of a good opportunity. And that's exactly what MainlineVideoGuide.com offers you if you're in business on the Main Line.
Created by the publisher of TheBrandywine.com the No. 1 online guide to the Brandywine Valley, and ivideopromotions.com,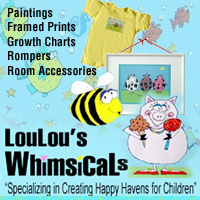 (180x180 pixel) Ad Cube

MainlineVideoGuide.com represents a great way to reach visitors to and residents of the Main Line, 24 hours-a-day, 365 days-a-year. Your ad on MainlineVideoGuide.com will reach prospective customers when they're looking for your type of business or service... not when they're casually thumbing through a magazine, scanning a newspaper, absent-mindedly listening to the radio or zoned out in front of the TV. That's the one big difference with the Web and one reasons advertising on the Web is growing so rapidly each year. Simply put, the Web is the best advertising you can buy because it puts you in front of motivated buyers when they're looking for information about your type of business or service.

Low Introductory Rates & Several Ways to Advertise

Standard Banners (468 x 60 pixels) as low as $50/month.

Cubes (180x150 pixels) as low as $50/month.

Video ads as low as $100/mo.

Ad Pages as low as $250/year.



Special Charter Offer

Because MainlineVideoGuide.com is new to the Web we can't point to our traffic yet as an enticement to jump on our bandwagon. So as an incentive we are offering you 2 months of advertising for FREE when you place a 6 month campaign with us... any campaign. We'll add an additional 2 months at the end of your run, absolutely FREE. That's when our traffic will have grown and our position in the search engines will be established.

Contact us today to get in on the ground floor of a great opportunity.
Call Gloria at 610-804-5503.
---